Camila Cabello Gets in Tub for 'Crying in the Club' Teaser Trailer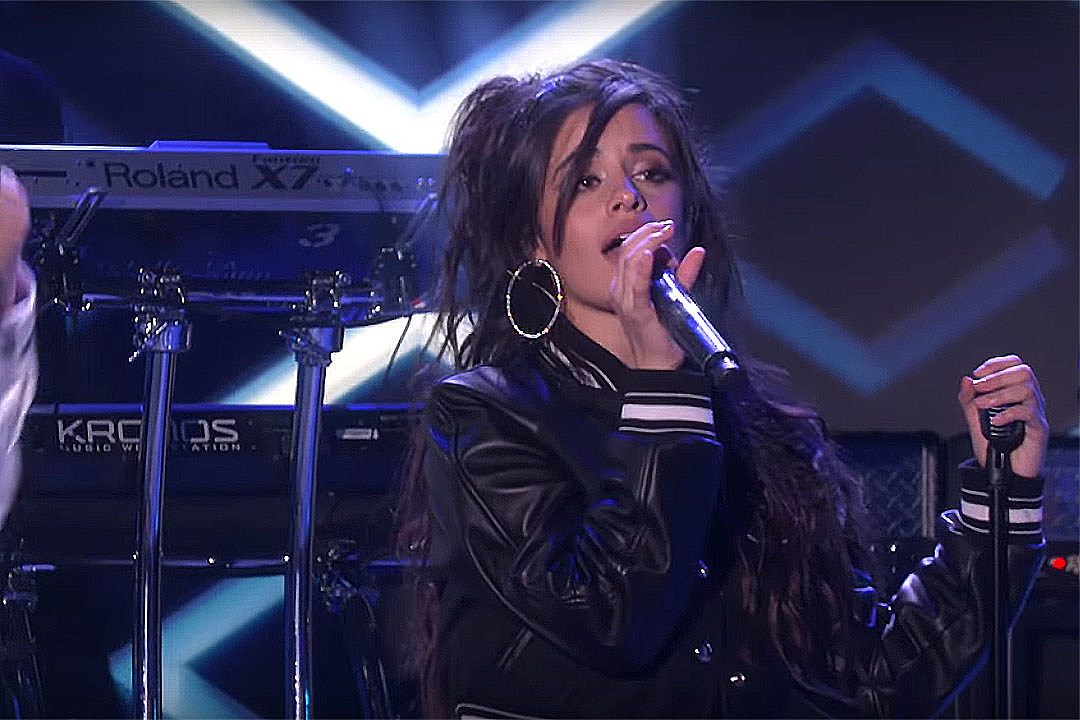 Camila Cabello released the official trailer for "Crying in the Club" today. Through flashes of black and white imagery, the teaser showcases Cabello in a tub, dancing (at da club?), and curling up on the floor in a black tulle gown. There's fog and mystery everywhere in this 31-second clip, shared by Complex and available in the tweet below.
EXCLUSIVE ✨@camila_cabello shares official trailer for her solo single, "Crying in the Club" https://t.co/SAoGTpgCZX pic.twitter.com/EbQZbnMogP

— Complex (@Complex) May 17, 2017
Cabello's single follows her hit duets with Shawn Mendes and "I Know What You Did Last Summer," as well as Machine Gun Kelly and "Bad Things." "Crying in the Club" will be officially released in full on Friday, May 19. It will be part of Cabello's upcoming album, The Hurting, The Healing, The Loving.
Best Dressed at the 2017 MTV Movie and TV Awards:

Source:
Camila Cabello Gets in Tub for 'Crying in the Club' Teaser Trailer